Hoover Dam & Lake Mead Cruise Tour
Hoover Dam & Lake Mead Cruise Tour
This authentic Desert Princess Mississippi paddle wheel boat was built specifically to cruise the calm waters of Lake Mead. Cruise in climate controlled comfort on one of the two enclosed decks. or go on top where there is an open promenade deck. Enjoy a deli-style meal luncheon board the Desert Princess while exploring one of the largest man made lakes in the world! Experience traveling on a real old-fashioned paddle wheel boat while you cruise for 1.5 hours on the calm clear waters of Lake Mead.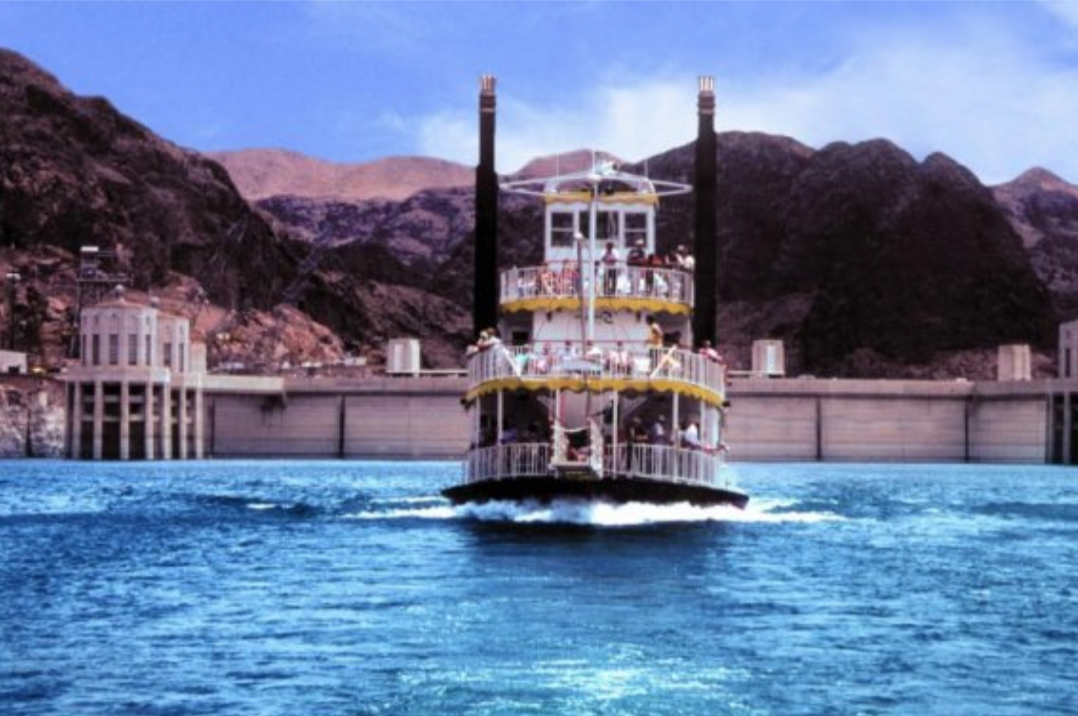 In addition to your cruise we'll cruise on up to visit the Hoover Dam. Enjoy the breathtaking views of the Hoover Dam above and below the surface, included in your package is the Government Guided V.I.P tour. They will take you down deep inside the Hoover Dam showing the inner workings of the Hoover Dam. You will also get to see a video on the construction of the Hoover Dam, your V.I.P pass also gives you access to the museum, monuments, gift shop and, newly opened Visitors Center. We'll spend approximately 1.5 hours tour the Hoover Dam in addition to your cruise.
All motor coaches are equipped with Air-Conditioning, Restrooms, Panoramic Windows, & Television monitors.
You will visit the Ethel M's Chocolate Factory with FREE samples of chocolate and see one of the world's largest Botanical Cactus Gardens on your way back to Las Vegas.
Exclusive stop for pictures at the historic "Welcome to Las Vegas Sign" Lake Mead and Hoover Dam are less than an hour from Las Vegas A light lunch (sandwich, chips, fruit and a drink) will be served to you while you are on the boat. A great activity for anyone looking to do something different on this trip to Las Vegas.
Gray Line Published price
$115 per person (includes taxes and fees)
LV Official Tour Center Price
$96 per person
*Book with us and save $19!